aj-top-banner2023.11.16-2
aj-top-banner2023.11.16-1
aj top banner2023.08.11-5
aj top banner2 2023.07.11
aj top banner2023.08.11-6
aj top banner2 2023.07.11-3
aj top banner2023.08.11-7

Right to Life Human Rights Center is a non-profit organization working for a torture-free, human rights-assured, peaceful and democratic Sri Lanka. For this, the organization leads advocacy campaigns mainly through grassroots networks such as Human Rights First Aid Centers, Sri Lanka Collective Against Torture, Journalists for Rights and Lawyers for Rights. We study the issues, report with evidence and communicate them via our media channels targeting the general public as well as policymakers. Also, Right to Life Human Rights Center tests practical actions with people to solve their problems.
PROJECTS – Welcome to our projects & fundraising section, where we showcase the impactful initiatives of our organization. Committed to promoting and protecting human rights worldwide, we actively engage in a range of projects that address pressing issues affecting vulnerable communities. Through advocacy, education, and empowerment, we strive to create lasting change and ensure the fundamental rights and dignity of every individual. Explore our projects to discover how we are working towards a more equitable and just society for all.
LEGAL INTERVENTION – Welcome to the Legal Unit of R2L. Here, we are committed to upholding and defending the fundamental rights and freedoms of all individuals. Our dedicated team of lawyers and human rights defenders works tirelessly to promote justice, equality, and accountability for human rights violations. Through our legal interventions, we strive to provide legal aid, support victims and survivors, and advocate for systemic change. Explore our resources, stay informed, and join us in our pursuit of a more just and equitable world.
MEDIA AND ADVOCACY – Welcome to the Media and Advocacy section of R2L. Here, we strive to raise awareness, inspire action, and drive positive change in the fight for human rights around the world. Through engaging media content, impactful campaigns, and collaborative partnerships, we aim to amplify marginalized voices and shed light on pressing issues. Join us in our mission to promote equality, justice, and dignity for all, as we believe that together, we can create a more inclusive and compassionate society.

NETWORKS – Welcome! We are dedicated to upholding the fundamental right to life for all individuals. We collaborate closely with esteemed international and local partners who share our vision for justice and equality. We work hand-in-hand with partners in various communities to promote and protect human rights on a grassroots level. Together, we strive to create a world where every person's right to life is respected and safeguarded.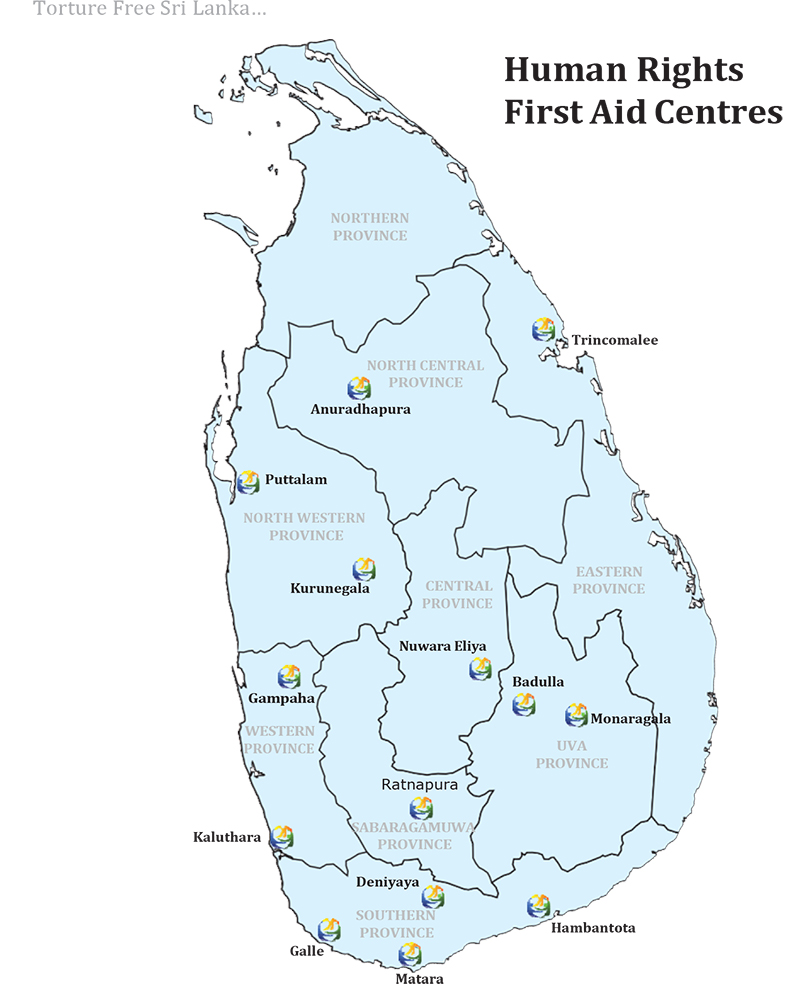 Introduction about the Human Rights First Aid Centers (HRFACs)
Human Rights First Aid Centers (HRFACs) represent collaborative efforts by human rights defenders in local regions to swiftly address community human rights issues, provide defense, and encourage residents to assert and safeguard their rights. These centers are also involved in monitoring human rights mechanisms and organizing public awareness campaigns on these issues.
Aim The primary objective of HRFACs is to cultivate a cadre of well-trained human rights defenders who are ready to advocate for the protection of their own rights and those of their communities. They strive to empower citizens to independently address human rights challenges with minimal external assistance.
Principles HRFACs can be established in any community with the active involvement of a minimum number of interested individuals. These centers operate based on the principles of voluntary mutual support and fostering robust relationships within the community.