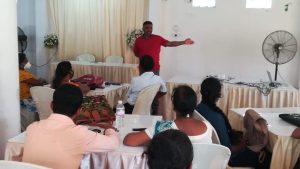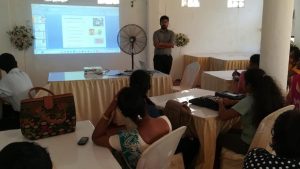 Matara and Thihagoda, Sri Lanka – Last Sunday (11th june), two educational training programs focusing on human rights law were conducted in Matara and Thihagoda, with the aim of equipping human rights defenders, activists, and civil society leaders with essential knowledge and skills. The morning session took place in Matara, while the evening session was held in Matara Thihagoda.
Renowned human rights advocate Philip Dissanayake, the Executive Director of the Right to Life Human Rights Centre, served as the keynote speaker for the morning program. Dissanayake delivered an insightful speech, shedding light on the importance of upholding human rights principles and promoting social justice within the community. His expertise and dedication left a profound impact on the participants, inspiring them to continue their tireless efforts in defending human rights.
The evening session featured lawyer Dulan Dissanayake as the key speaker. Dissanayake, known for his profound legal knowledge and commitment to human rights, addressed the audience with great fervor. His speech delved into the legal aspects of human rights protection and emphasized the need for a robust legal framework to ensure justice and equality for all.
Additionally, lawyer Lakshan Fernando, the First Aid Centre Coordinator of the Right to Life Human Rights Centre, actively participated in both events. Fernando's presence highlighted the organization's commitment to not only promoting human rights but also ensuring the safety and well-being of activists on the ground. As the First Aid Centre Coordinator, Fernando plays a vital role in providing immediate assistance and support to individuals engaged in human rights activism.
The training programs proved to be a resounding success, empowering participants with a deeper understanding of human rights principles and the necessary tools to advocate for positive change within their communities. The sessions fostered a sense of unity among attendees, encouraging them to collaborate and create a stronger network of human rights defenders.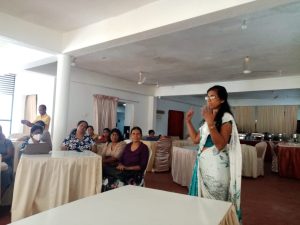 These programs, organized by the Right to Life Human Rights Centre, exemplify the organization's ongoing commitment to nurturing a culture of respect for human rights and fostering the growth of a more equitable society. By equipping individuals with knowledge and skills, they pave the way for a brighter future where human rights are protected and upheld for all.